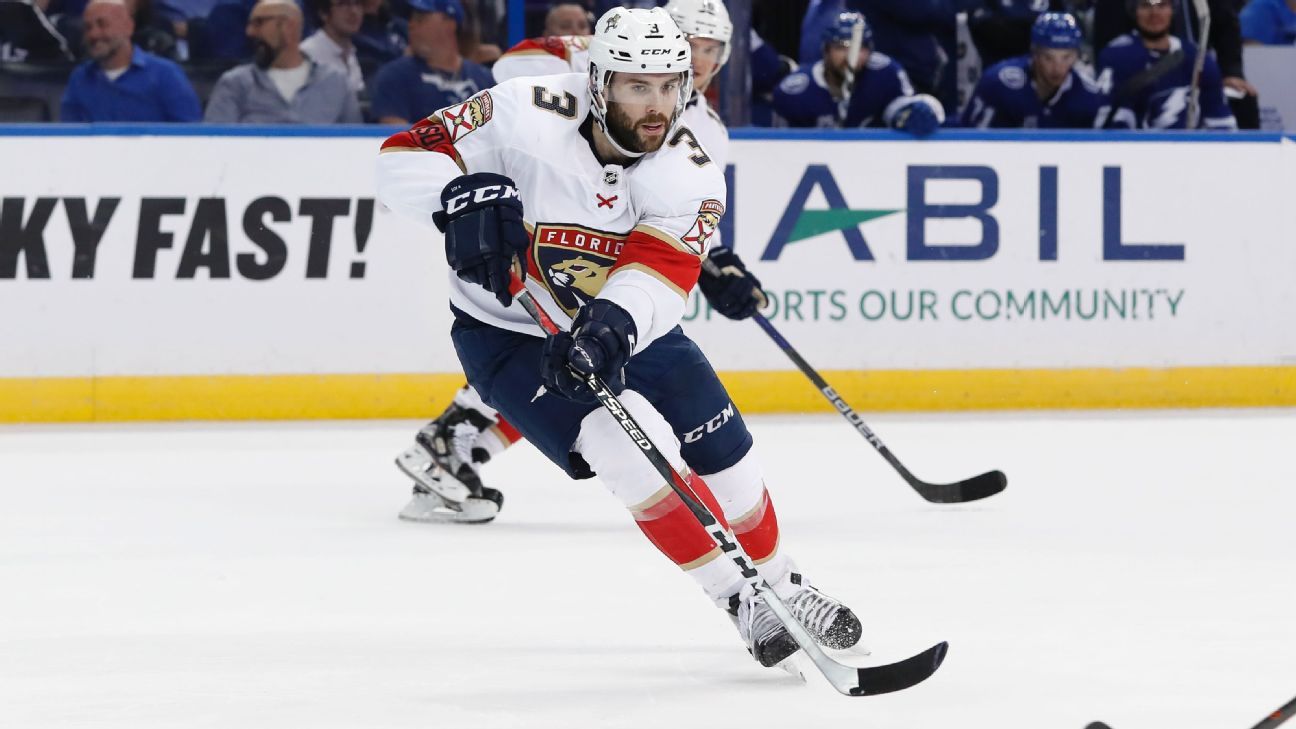 Sports
Panthers buy out 2 years of Yandle's contract
The Florida Panthers are buying out the last two years of veteran defenseman Keith Yandle's contract, the club announced Thursday.
Yandle, 34, had two years left on a seven-year deal he signed with Florida in 2016, carrying a cap hit of $6.35 million annually. He had a full no-movement clause, which meant the Panthers would have had to protect him in next week's Seattle Kraken expansion draft.
The Panthers will carry a salary-cap penalty for the buyout until 2025. They'll have $2.3 million in dead cap space in 2021-22, $5.4 million in 2022-23, $1.2 million in 2023-24 and $1.2 million in 2024-25.
Yandle and the Panthers had a tumultuous season. It appeared near the end of training camp that Yandle might not make the Florida lineup for opening night, which would have broken his NHL "iron man" streak. He ended up playing every game of the 56-game season, pushing his consecutive games streak to 922 — just 42 games from Doug Jarvis' NHL record.
He had 27 points (3 goals, 24 assists) this season. His 17 minutes and 15 seconds average ice time per game was his lowest since 2008-09.
"We would like to extend a sincere thank you to Keith for all that he's contributed to the Florida Panthers organization and to the South Florida community over the past five seasons," general manager Bill Zito said in a statement. "While a decision of this kind is never an easy one to make, we believe that this shift is necessary as we look towards the 2021-22 season and our club's future."
The Panthers will now be able to protect another defenseman in the expansion draft. Assuming they use the seven forwards, three defensemen and one goaltender setup, that means Florida will protect Aaron Ekblad, MacKenzie Weegar and potentially Gustav Forsling, whom they gave a new three-year contract Thursday.
Other options are veteran defensemen Anton Stralman, Radko Gudas and Markus Nutivaara.
Source link