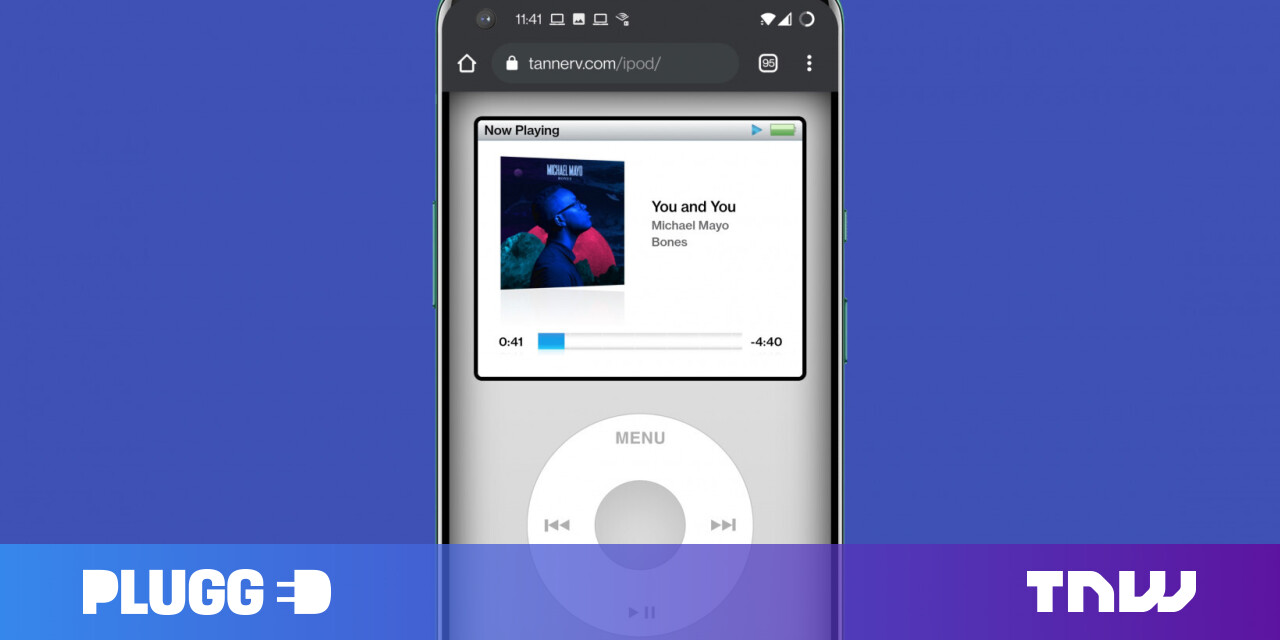 News
Remember iPods? This one lives in your browser and plays Spotify
The iPod changed the way we enjoyed our favorite tunes on the go when it launched in 2001. And while there were loads of other MP3 players on the market then, none came close to matching Apple's incredibly intuitive wheel interface. If you missed your chance to try it, or simply miss your beloved iPod, fire this one up in your mobile browser.
Frontend developer Tanner Villarete's clever creation resembles the 6th generation iPod Classic from 2007 (incidentally, the same one I had and loved), and works just like the real thing — except, it works with your Spotify and Apple Music libraries!
It might seem like little more than a React project mimicking hardware from over a decade ago, but there's something about seeing the UI react to your finger spinning the touch wheel and tapping the center button, and flipping through albums in Cover Flow (shown above) that brings fond memories flooding back. Oh, and there's even a Breakout-style game you can play.
From Villarete's GitHub repository, it appears that this project has been in the works for at least two years, with updates and feature requests logged as recently as yesterday. Hopefully, that means we'll see even more functionality baked into this iPod soon enough — and that the bug causing the player to get cut off near the bottom will be fixed.
I rushed to write this up before I could learn more about the project from Villarete; I'll add updates once we're in touch. Until then, enjoy your streaming-capable iPod by visiting this page on your mobile device.
Did you know we have a newsletter all about consumer tech? It's called Plugged In –
and you can subscribe to it right here.