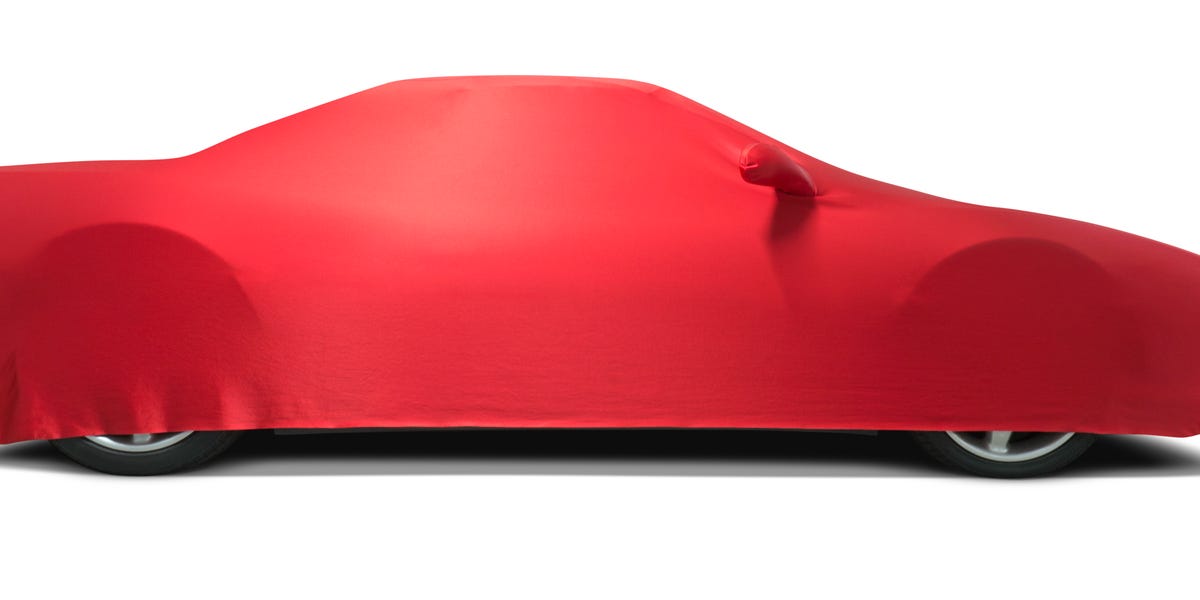 kenneth-cheungGetty Images
What are Car Covers for BMWs?
Whether you keep your car in your garage, in underground parking, or outdoors, it runs the risk of cosmetic damage. Car covers are designed to help you protect your car, so that it can continue to look newer for longer.
Weather, sunlight, and even animals can all cause damage to the exterior of your car if it is left unprotected. UV rays from the sun can damage the interior of your car, leading to fading and cracking. It also can fade your exterior paint, making your car look more worn.
Storms can also be a major source of damage for your car, as they often bring high winds, which can cause scratching from debris and hail, which can lead to dents. Even droppings from animals can lead to damage as its removal can lead to fading or chipping of your paint.
A car cover will not only protect your car outdoors but also when it is in the garage. Garages can be dusty places as well as storage places for a variety of thing. Your car cover will help keep dust and moisture off your car and prevent it from scratches and damage caused by items you also keep in your garage.
Types of Car Covers for BMWs
There are four main types of car covers to consider when finding the right cover for your BMW. The different types will provide your car with different levels of protection. The most common car cover types include:
Indoor
Outdoor/Weatherproof
Universal Fit
Custom Fit
Indoor car covers are for use on cars regularly kept in the garage or stored for a long time. Covers like the Kayme 6 Layers Car Cover are lightweight and designed to protect your car from dust, moisture, and garage hazards no matter how long it is stored.
Outdoor, or weatherproof, car covers such as the iCarCover 18 Layers Custom-Fit, are more durable and usually made with enhanced acrylic materials to minimize damage. These covers are also UV and water resistant, providing for the highest level of protection from outdoor elements.
Universal fit car covers, like the Budge Lite Car Cover, offer protection against the outdoor elements, but are designed to fit multiple cars. They are the easiest to put on and take off, but they have a looser fit so that they fit over most cars. This leave gaps between the car and the cover, reducing the amount of protection the cover can provide.
Custom-fit covers will be specifically designed for the contours of your BMW. This allows for a glove-like fit that can keep out more dust and hold on better when exposed to high winds.
How to Choose Car Covers for BMWs
When choosing car covers your for BMW, there are many important considerations to make to pick the one that's right for your car.
The first consideration is whether you will need an indoor or outdoor cover. If your car is usually in your garage or covered parking, then an indoor cover should suit your needs. For cars that spend most of their time outside, an outdoor cover is the better option. If your car is both indoors and outdoors frequently, you may want to consider having one of each for the perfect protection in both places.
Another important consideration is the type of protection your car will need. Does your car need protection from intense sun and heat? Is it in an area that sees heavy rains and frequent storms? Is it stored in a place with multiple hazards? The answers to these questions will help you determine the type of protection you want from your car cover as well as the type of material you need to keep your BMW safe. Thicker, more durable car covers that are waterproof are a necessity in areas with frequent storms, while a slightly lighter cover that's only water resistant may be enough if your car is only exposed to light rain.
The last consideration is whether you want a universal fit or a custom fit car cover for your BMW. Universal fits are suited for indoor use or areas with light winds and mild storms. Custom fits will be the better option when the weather is less predictable and a secure fit is needed to keep the cover in place.
How to Put a Car Cover on a BMW
Disclaimer: The guidelines in this story are general and not meant to replace instructions for your specific vehicle. Please consult your owner's manual or repair guide before attempting repairs.
No matter what type of car cover you choose, installation is simple and only takes a few steps.
Step 1: Check Your Antenna
If you have an antenna that is not removable or retractable, you may have to cut a hole in the cover for it to fit through. Some covers will come with a patch that will secure the cover around the antenna once it is placed through the hole.
Step 2: Secure Your Mirrors
Many car covers will come with pockets for the car's side mirrors to fit through. If yours does, start by placing the cover over the mirrors. If the cover does not have these pockets, you can skip this step.
Step 3: Lay Out the Cover
Unfold and lay your cover out so it will be easy to work with. The front of your cover will be marked and easy to identify, so look for a tag or a stamp.
Step 4: Secure Your Cover
When securing your cover, you will start at the front and work your way back. Secure the cover at the front bumper, then pull it over the car and secure it to the rear bumper. Once this is done, you can pull the sides down and secure the rest.
No matter where you store your car, protecting it from the elements is a great way to maintain its interior and exterior look and help to keep it looking newer for longer. Car covers for your BMW can provide you with this added protection when choosen to fit your specific needs.
This content is created and maintained by a third party, and imported onto this page to help users provide their email addresses. You may be able to find more information about this and similar content at piano.io
Source link